Welcome to Footy Card Trader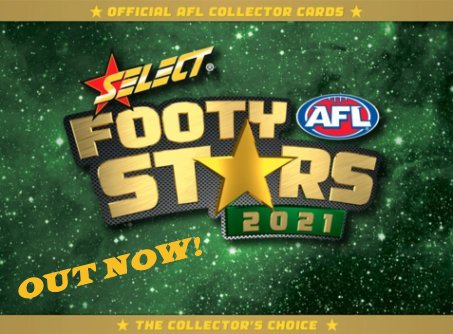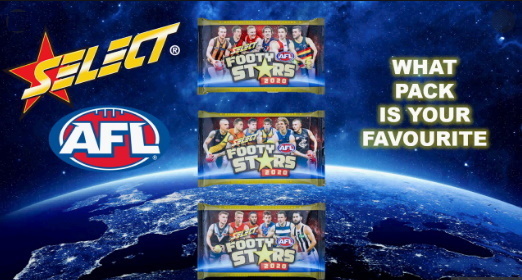 Whether your looking for a particular player, a particular team, a set of cards or just want to browse and see whats out there.... this is the place for you!
Here at Footy Card Trader we have a large selection of AFL Football cards available for purchase from 1997 to the latest 2021 cards.
We aim to provide a safe and secure website to purchase AFL Footy cards at very competitive prices.
You can purchase your favorite player or team or purchse individual cards or even save time & money and purchase complete sets. No matter what or how much you order, regular postage is a flat rate of $5.00. Registered postage no additional charge for orders over $100!
We also have registered postage available if required for orders under $100. Please email before paying for this. We hope you find what you are looking for & thank you for visiting.
FCT Team
2021 AFL Select FOOTY STARS... coming early March!!!!

Cards will be added to the site shortly... If you would like to order a particular card or set before, please email.... orders@footycardtrader.com